Alan Alda's Books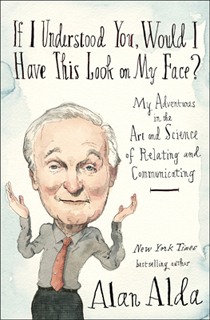 If I Understood You, Would I Have This Look On My Face?
My adventures in the art and science of relating and communicating
Publication Date:
June 6, 2017
Other books by Alan Alda:
(click on any book to enlarge it)
Copyright © Alan Alda .
All Rights Reserved.

Website developed and maintained by Three Faces of Eve Web Design